Featured Property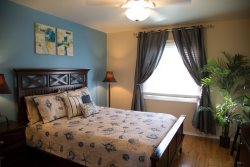 Sail Bay's Captain Quarters
Guest Reviews
I cannot speak highly enough of both the apartment and the company. We were booked for last Christmas when a family tragedy meant that ...
This was a wonderful place! My wife and I stayed here on our honeymoon. I had asked if the owners could put some roses in the condo for...
We are avid VRBO renters and rent according to where our daughter lives. This location was perfect for east PB area as it is right acro...
View More Reviews